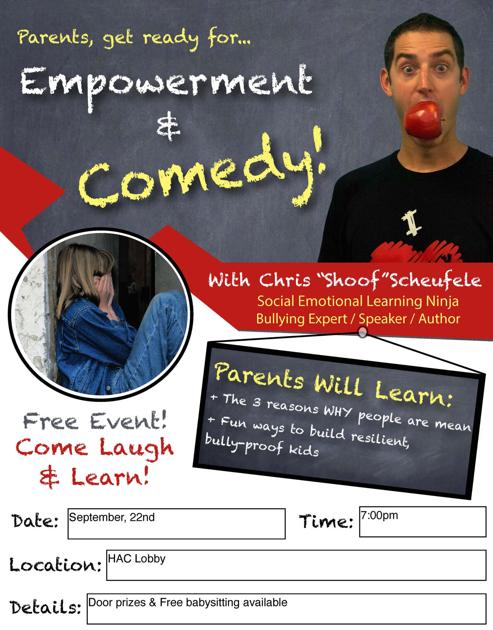 VCPS school shares SEL plan | New
Valley City Public Schools is committed to creating a positive and safe school learning environment. We adopted the Hi-Liner Way in 2017 to teach and promote respect, responsibility and safety within our school district (including with our students, staff, parents, etc.). Our efforts to create a positive school environment continue with our Social and Emotional Learning Plan (SEL).
The SEL plan will also tackle bullying in school and work with students to help them develop their resilience skills. Next Wednesday, during reunion week, we are bringing a speaker to our district for our students, staff and parents. Please see the attached flyer and we hope our parents will join us on Wednesday September 22 at 7:00 p.m. in the HAC hall for this fun and educational presentation.
Starting in 2017, we have provided Hi-Liner Pride t-shirts to all students and staff to help build school pride and community within Valley City Public Schools. Next week, free hi-liner t-shirts will be handed out to students and staff during reunion week. Thank you to all of our sponsors for helping to create this strong tradition in our school district.
2018- Dentistry Bridge City
2020- Valley Wealth Advisors / Dacotah Bank
2021 – Valley City Public Works / Missouri River Energy Services