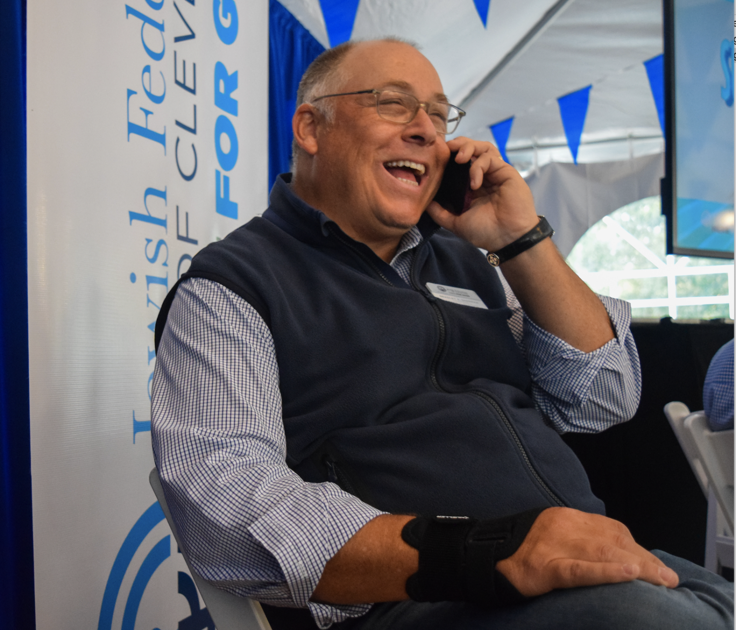 Federation Super Sunday Raises $ 1.4 Million | Local News
The Cleveland Jewish Federation raised $ 1,396,626 at its annual Super Sunday fundraising event on October 10.
The event brought together hundreds of volunteers from across Cleveland's Jewish community to raise funds for the Federation's 2022 campaign for Jewish needs through phone calls, emails, texts and networks social. Volunteers raised funds by meeting in person in tents outside the Federation building in Beachwood or in remote locations, including the Mandel Jewish Community Center in Beachwood and Jewish schools, or virtually.
At the close of the event, Bradley A. Sherman, Federation General Campaign President, announced that this year's Super Sunday saw 155 new giveaways that raised $ 55,000. In total, thanks to donations from 936 people, the event raised nearly $ 1.4 million.
This year's Super Sunday also included the deposit of tzedakah boxes for children at the Federation building and Beth Israel-The West Temple in Cleveland.
The Federation also collected school supplies, toiletries and cleaning supplies for Afghan refugees arriving in northeastern Ohio through US Together, a refugee resettlement agency and an affiliate of Hebrew Immigrant Aid. Society.
"I want to thank all the Jewish schools that came together, had their super sites and raised all that money," Sherman said at the virtual close of the Super Sunday event of the year. "I want to thank everyone who came here or worked at home, you were awesome. Thank you for making this a great day.
During a Virtual Super Sunday in 2020, $ 979,315 was raised through 900 gifts.
This is a developing story.