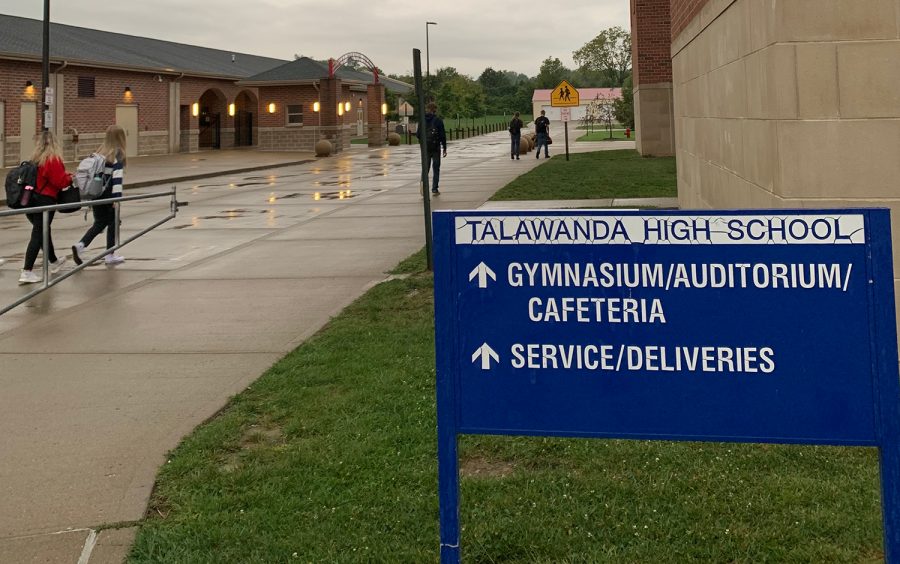 End of virtual learning brings normalcy to Talawanda schools – Oxford Observer
Talawanda students adjust well to in-person lessons and mask requirements after almost a month of the school year.
In the past, there were the long hours in front of computer screens, parents helping their children with Zoom, and teachers trying to figure out how to teach online.
At least for now.
Unlike last school year, when the COVID-19 pandemic forced the district to run continuous virtual classes, Talawanda now runs all classes in person. Although the school is functioning normally again, there are still plastic screens around the desks and people wearing masks inside the building.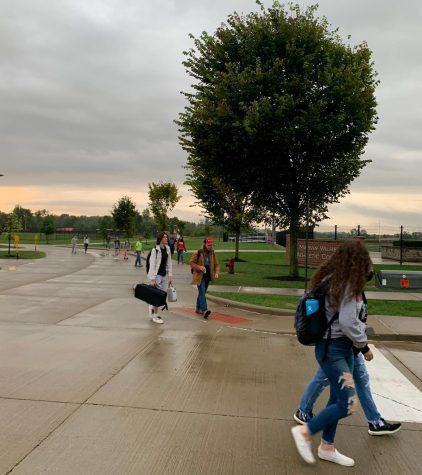 Now that the students are back in person, they can meet their friends for the first time since last year.
Pam Hodgson is a mother of three, with one child at Talawanda Middle School. She said her children "are really happy and very comfortable even after being away for over a year."
Her first-grade student took elective online classes last year, but adapted easily after distance kindergarten.
"I didn't expect her to make lasting friends from (distance learning), but she does play with them (at recess), which I thought was great for this age," said Hodgson said.
At Talawanda High School, educators try to build relationships with students to prepare them for success, school counselor Scott Davie said.
"We have bridges to rebuild, if you will, with the students who haven't been to school for so long," Davie said.
Typically, the school is focused on integrating freshmen into the student body, but in many ways the school staff should focus on all the students as they were unable to interact. with each other for quite some time, Davie said.
"The problem is having relationships with the adults in the building," Davie said. After a year of online teaching, "students don't have these existing relationships."
Davie said he enjoys seeing students again at athletic events and extracurricular activities, like the Drama Club. These events and activities will help students integrate into Talawanda and be proud of their high school, he added.
"We organize sports and as much other activity as possible, while respecting COVID health and safety measures," said Director of Communications and Public Engagement Holli Morrish in an email.
"I like being back with everyone in person. Personally, I learn better this way, "said Mackenzie, a student at Talawanda High School.
Mackenzie said she was delighted to be back in the building as she is involved in the chapter FFA, a satellite program of the Butler Schools of Technology and Career Development. She said this program provided a nice break from her school schedule.
Parents with several children from different grades noticed that their children cured differently when they returned to school. Theresa Carver, who has three kids in high school and one in middle school, also noticed.
While their friends and teachers missed her four daughters and loved being back in the building, one of them actually enjoyed online learning and the different time management that comes with it, Carver said.
Regarding the mandate for the mask, Carver said she was "grateful that Talawanda got a head start" in imposing the mandate, even though she is sad (that her children) are stuck in a mask and not. can't see smiles.
As an educator in another school district, Carver said she was happy to see wearing the mask so far has prevented a spread that would force the school back online.